We're excited to announce that we've been listed on the Microsoft AppSource marketplace and we are now the only Microsoft-approved Procore partner listed in this global marketplace.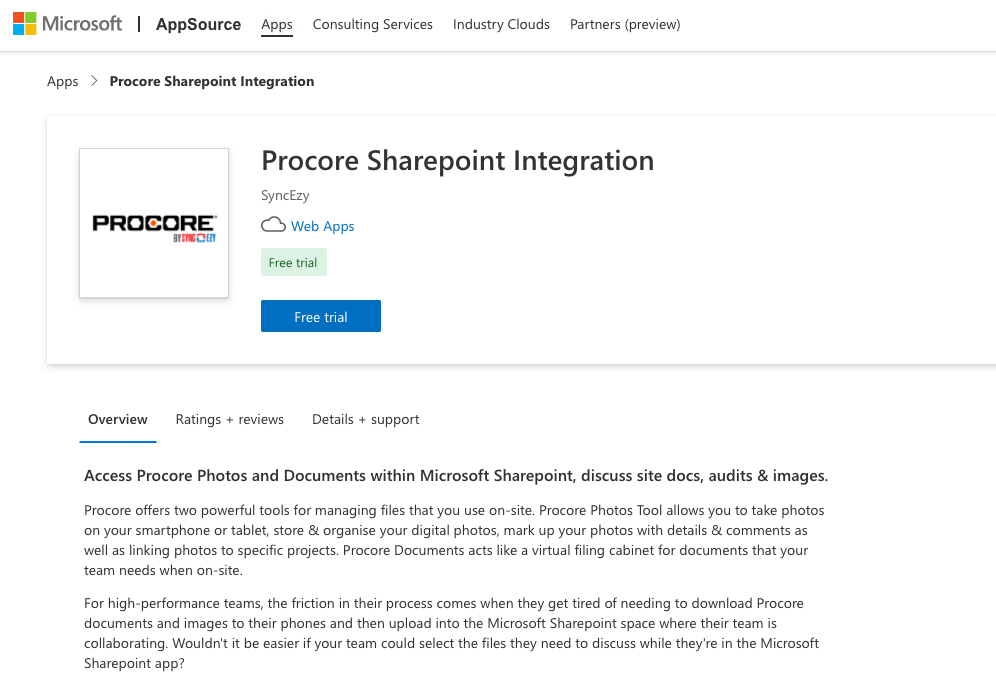 The listing, for our Procore to SharePoint integration, shows further details of our integration, provides a space for Microsoft users to leave ratings & reviews and gives details of our many support channels. With many Procore users looking for a way to collaborate on their documents both on-site and in the office, this new integration provides a powerful solution for getting your business-critical documents in front of the right people, at the right time.
If you're looking for ways to streamline your business and cut down on emailing documents back and forth, get in touch with our team today to discuss this powerful integration.